So bone carving is a must for everyone in NZ, much better than buying one from a shop! It took about two and a half hours of filing and sanding to get to the finished product - but how good do they look?! Rob and I were both very impressed with ourselves!
First you pick a design and it gets stuck onto a piece of bone. You have to file it flat as close to the edges as you can....
Then make the edges rounded on both sides....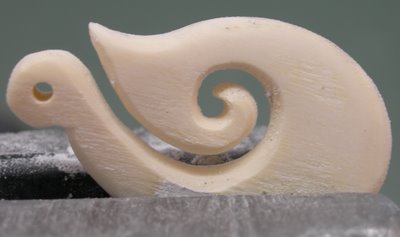 Cut the middle bit out and spend about 30 minutes sanding it smooth...
Get it polished up on the machine by the dude and ta-da! Our very own bone carvings!